Stainless Steel Suppliers Melbourne | Austral Wright Metals
Stainless Steel Suppliers Melbourne
The right stainless steel supplier for you
Austral Wright Metals has a history of over 75 years in the supply of stainless steel market proudly servicing the Australian industry. With a reputation as one of the industry's leading suppliers.
Our Melbourne service, along with other state service centres, carry a wide range of standard and non-standard stock sizes of stainless steel to provide minimal wastage and are fully equipped to supply the unique needs of Australia's major manufacturers of products such as sinks, white goods and automotive components. Technical expertise together with our association with the worlds' leading Asian and European mills allow us to continue to satisfy the most stringent needs of today's quality conscious and competitive markets.
109 Freight Drive, Somerton, VIC 3062
PO Box 1125 Epping, VIC 3076
Phone: 03 9409 8500 Fax: 03 9408 3946
Email: vicsales@australwright.com.au
Clink on the link to see the range www.australwright.com.au/products/aluminium/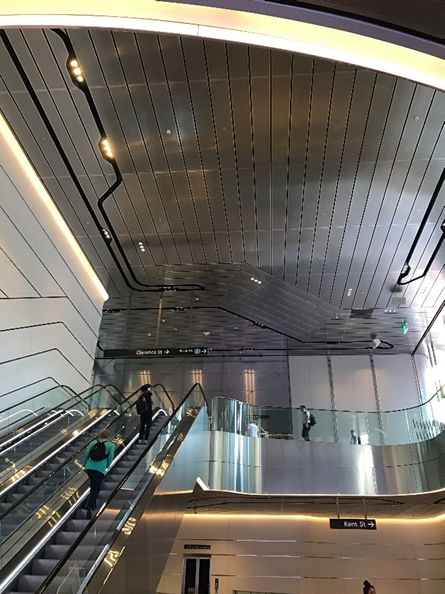 Wide range of Stainless steel products
Austral Wright Metals Melbourne carries a wide range of stainless steel sheet and coil, with high quality finish to suit your manufacturing needs.
Austral Wright Metals Melbourne also carries a wide range of long products, ie bar, angle, flats, stainless steel tube and pipe, as well as stainless steel supplies of fittings.
There are many things you need to look at when choosing between the stainless steel supplies in Melbourne. The experience and expertise of the company, the quality of the product, competitive pricing with value for money, timely delivery, and a wide range of stainless steel products are some of the things to check before choosing the stainless steel supplier that best suits your needs.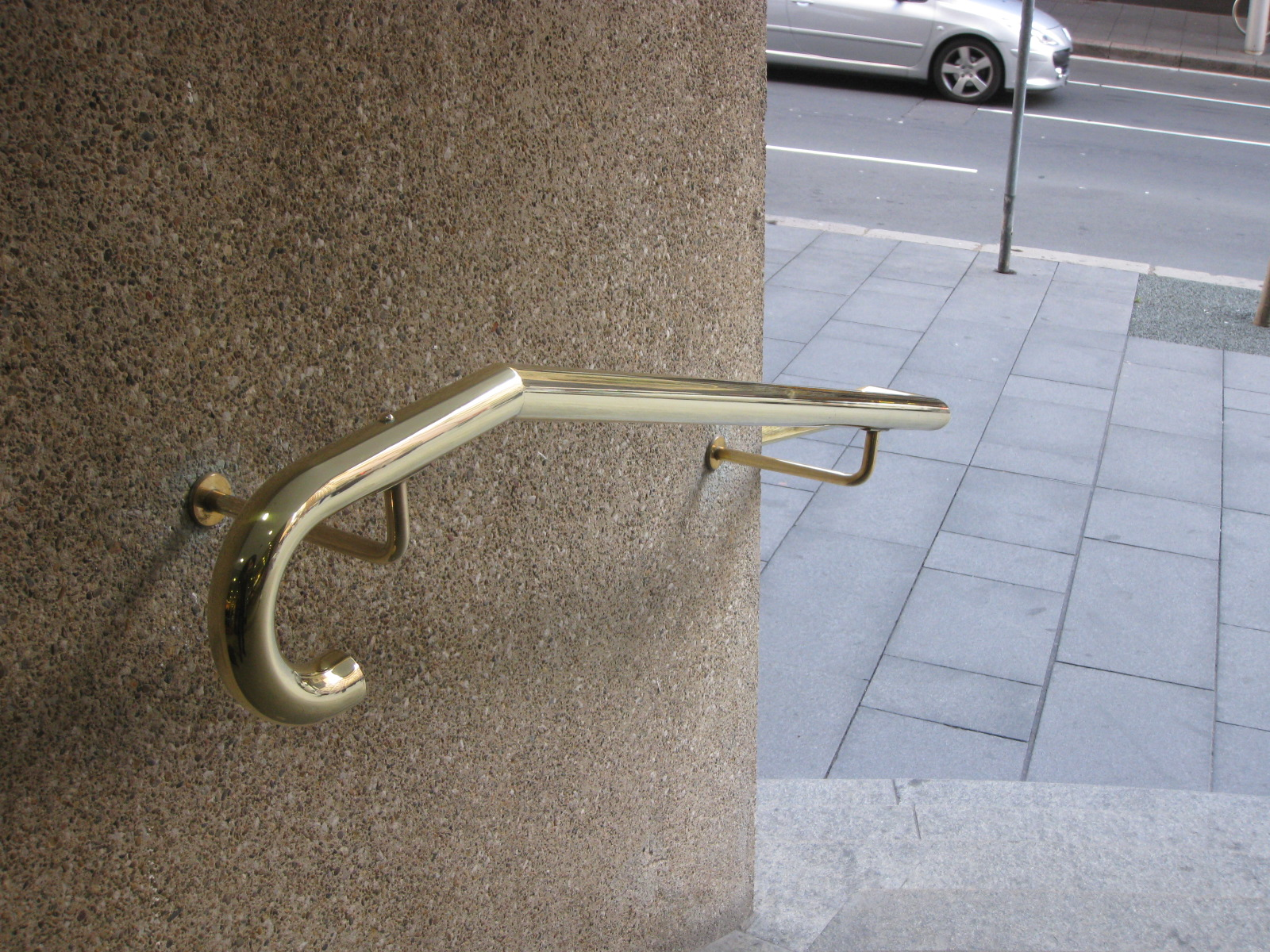 Austral Wright Metals Melbourne is the industry-leading service, great prices, and an extensive range of stainless steel products, it is no wonder Austral Wright Metals are the stainless steel suppliers of choice for so many trade, building, and industry customers throughout Victoria, and all across Australia.
If you're looking for stainless steel supplies for your next project, you can get more information through our online contact form or email address, or simply request a quote today!
For competitive prices get a obligation free quote now from our expert team for your individual requirements: https://www.australwright.com.au/enquiry-form/
Service and Delivery Performance
As your preferred partner for stainless steel supplies Melbourne, Austral Wright Metals can be relied upon for prompt service. Austral Wright Metals Melbourne prides itself on fast and reliable service, from order enquiry response to delivery to your door. With Austral Wright Melbourne you will have confidence that your products will be ordered and supplied to the correct specifications, packed correctly, and be delivered on time.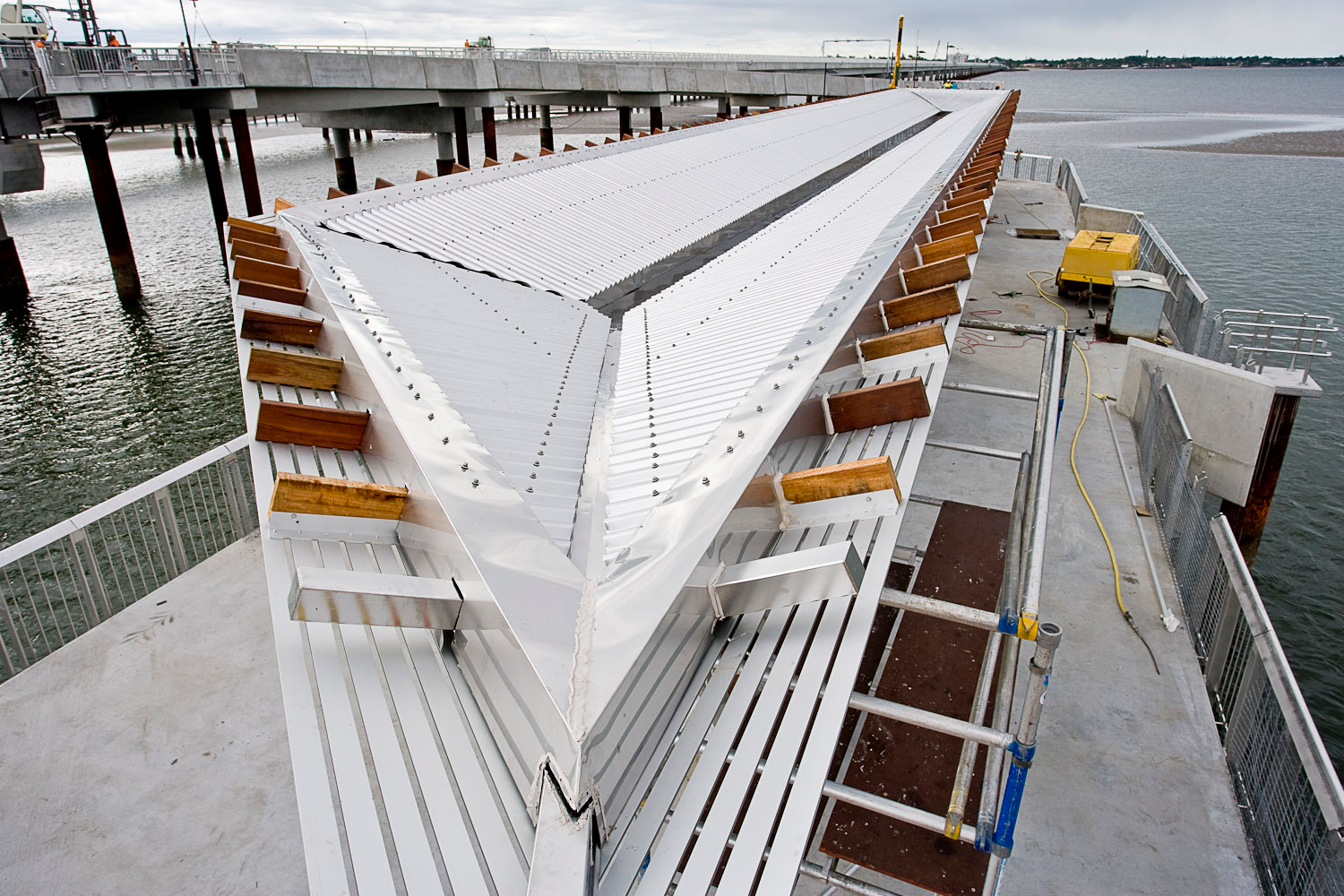 Types of stainless steel
Stainless steels are steel alloys that contain more than 10.5% chromium with excellent corrosion resistance. Chromium reacts strongly with oxygen to form a very thin, invisible, stable oxide film on the surface of the stainless steel. This film is called the passive layer and forms rapidly in ordinary atmospheres. If it is damaged, the film usually heals spontaneously. It is this passive layer that gives stainless steel its corrosion resistance.
There are many different stainless steels, with different amounts of alloying elements added to give the best balance of corrosion resistance, mechanical properties and cost. Although straightforward for most applications, choosing the optimum grade of stainless steel can sometimes be complex, and Austral Wright Metals engineers and metallurgists will be pleased to provide assistance. The stainless steels can be divided into five groups – austenitic, ferritic, duplex, martensitic and precipitation hardening. Each group has different dominant characteristics, and there are several grades within each group.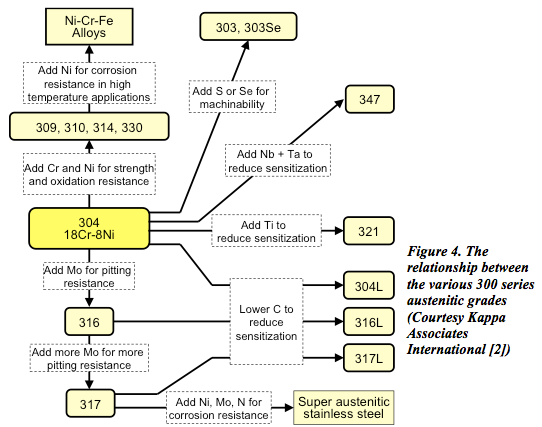 Browse our Stainless Steel catalogue here: https://www.australwright.com.au/products/stainless-steel/